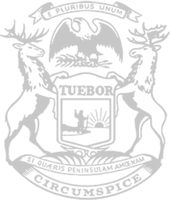 Rep. Bierlein asks for clarification from Granholm on climate mandates for armed forces
State Rep. Matthew Bierlein has submitted a letter to U.S. Department of Energy Secretary Jennifer Granholm – outlining concerns with recent comments that could put the country's servicemembers at risk as they defend our freedoms.  
During a recent Senate Armed Forces Committee hearing, Granholm expressed staunch support for a plan that would transition Army vehicles to hybrid tactical by 2035 and fully electric by 2050. Bierlein and 21 other state Representatives issued the letter after speaking with numerous Blue Star Families and active-duty members from across Michigan regarding their objections to the proposal.
"The United States military is the most highly trained fighting force in the world," Bierlein wrote in the letter. "In times of conflict, it is essential that our soldiers can operate in any environment and terrain. However, due to the lack of access to charging stations and the amount of time required to completely charge a battery, the use of electric vehicles may elevate the danger and risks for our troops in these situations."
Bierlein also highlighted issues with the domestic electric grid – pointing out that it is not yet robust enough to support the demands of a fully electric Army.
"We must be careful to not put the cart before the horse as it pertains to these efforts," Bierlein said. "While significant advancements may occur in the next decade or two, we first have to have the infrastructure that can support these efforts. Failing to do so will leave our armed forces at a disadvantage."
"If an electric-based military is called in to assist with a natural disaster and there are widespread power outages, how does that impact their ability to save lives and assist communities? These aren't hypotheticals. They're real situations that could have serious ramifications."
The letter also addresses the significant role that the Chinese Communist Party could also play in electrifying the U.S. Army, given that three-quarters of all lithium-ion batteries rely on Chinese manufacturing.
"Passing such tremendous power to the CCP – a government known to exert influence over its producers – places the capability and strength of our armed forces at the whim of the Chinese government," Bierlein said. "If this plan is implemented prematurely without strong domestic supply lines, we empower one of the most oppressive regimes on the globe."
Bierlein continued: "Outsourcing this production to countries who steal our intellectual property and float spy balloons over our sensitive military sites is not a common-sense approach."
The letter can be read here:
Bierlein-Granholm-letter-1.pdf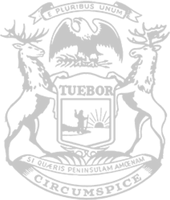 © 2009 - 2023 Michigan House Republicans. All Rights Reserved.
This site is protected by reCAPTCHA and the Google Privacy Policy and Terms of Service apply.