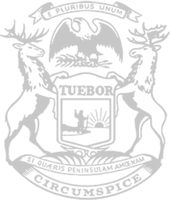 Rep. Bollin: Governor continues to stand in the way of election integrity measures
State Rep. Ann Bollin today expressed concerns about a new executive directive issued by Gov. Gretchen Whitmer instructing all state departments to push residents to register to vote.
Bollin, who chairs the House Elections and Ethics Committee, said it's unnecessary and confusing for residents who need assistance from a state agency that has nothing to do with elections to receive instructions about registering to vote.
"When a Michigander reaches out to a state department for assistance, the employees there should be focused on helping people and completing the task at hand – not on how many people they can sign up to vote," said Bollin, of Brighton Township. "I worry that residents will feel like they're required to register to vote in order to sign up for veterans' services or food assistance – and that certainly should not be the case."
Bollin also expressed disappointment in the governor's decision last week to veto another measure aimed at improving election integrity. The measure, Senate Bill 302, would have added a statement on voter registration documents to inform applicants that it is a felony in Michigan to attempt to vote more than once at the same election.
"It's frustrating that the governor continues to claim 'voter suppression' while rejecting good, common-sense reforms that protect our republic and have bipartisan support in the Legislature," Bollin said. "What is wrong with making sure Michigan residents know and understand our election laws?"
Despite the governor's repeated rejection of efforts to strengthen elections, Bollin continues to work on legislation to protect the vote while making Michigan's elections safer and fairer.
Bollin has led the House in approving several measures that still await consideration in the Senate, including legislation to:
Remove dead people from voter rolls (House Bill 4491)
Require signature verification training for clerks (House Bill 4845)
Prohibit unsecure electronic signatures on absentee ballot applications (House Bill 5288)
Ban the sending of unsolicited absentee voter ballot applications (House Bill 5268)
Increase precinct sizes (House Bill 4134)
Standardize permanent absent voter application lists for clerks (House Bills 4132 and 4133)
Require separate absent voter counting boards (House Bill 4135)
Retain ballots and software for 22 months after an election (House Bill 4840)
Allow challengers in the clerk's office and satellite absentee ballot counting locations on Election Day (House Bill 4897).
###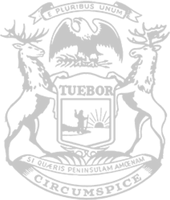 © 2009 - 2022 Michigan House Republicans. All Rights Reserved.
This site is protected by reCAPTCHA and the Google Privacy Policy and Terms of Service apply.