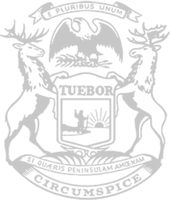 Rep. Bollin, Michigan House approve plan to help cottage food industry thrive
Other measures ensure Michigan farmers can export ag products
State Rep. Ann Bollin this week voted to help the cottage food industry grow and thrive in Michigan.
Bollin, of Brighton Township, said the cottage food industry provides an opportunity for people to explore or start a food business without having to establish or rent commercial kitchen space. It applies to baked goods, jams, jellies and other food products that do not require time and temperature controls for food safety.
"These are the men and women who are following their dreams, selling cookies or jam at local farmer's markets and community craft shows," Bollin said. "It's time to modernize our state laws to better support these creative individuals as they work hard to grow their businesses here in our community."
The plan Bollin is backing would increase the sales cap for cottage food operations, allow them to sell products via the internet and mail, and safeguard participants through an optional registration system.
House Bills 5704 and 5671 would raise the annual sales cap for cottage food businesses to $40,000 – up from the current $25,000 – before commercial licensing requirements would kick in. The cap would rise after that based on inflation. The measures also would allow internet, mail or third-party delivery of sales after a customer is provided with the chance to directly interact with the business operator prior to purchase.
The legislation provides accountability in product labeling and registration without risking unwarranted privacy invasions. Sellers would be given the option of registering through the Michigan State University Product Center, including that information on product labels instead of home addresses.
Bollin also helped the House approve several measures to ensure Michigan agricultural products can be exported to other countries.
Certain countries require imported goods to be verified for safety with certificates of free sale. House Bills 5742-5748 will clarify state law to ensure the Michigan Department of Agriculture and Rural Development (MDARD) is authorized to issue these certificates for products grown or manufactured in Michigan, including dairy products, commercial feed, pesticides, fertilizers, and nursery stock.
Both plans now advance to the Senate for further consideration.
###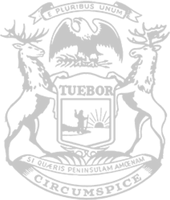 © 2009 - 2022 Michigan House Republicans. All Rights Reserved.
This site is protected by reCAPTCHA and the Google Privacy Policy and Terms of Service apply.