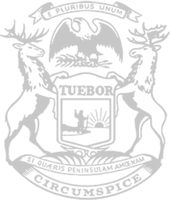 Rep. Brann continues to support health care workers, seniors during COVID pandemic
RELEASE
|
December 15, 2021
Rep. Tommy Brann today continued his support for health care providers working to keep Michigan residents safe during the COVID-19 pandemic, with a special emphasis on care for senior citizens.
Brann and the Michigan House approved budget measures reinforcing efforts to protect people from the virus – including more resources for health care systems, testing and vaccination.
"This pandemic has been tough on everyone," Brann said. "That's especially true for the dedicated men and women on the front lines keeping us healthy, and for those who are most vulnerable to the virus. This plan approved by the Michigan House will deliver more help where it's needed most."
Brann, of Wyoming, said key initiatives include:
Health care worker recruitment and retention: The plan provides $300 million in federal funds to help hospitals and other providers hire and keep workers. Michigan currently has thousands of unfilled health care jobs, and the workers still on the job are working under extremely stressful conditions.
Nursing home conversions:  About $10 million in federal funds will help convert nursing home rooms from multiple occupancy to single occupancy, an important step in fighting the spread of COVID.
Programs for seniors: A $9 million investment from federal funds will assist with facility, equipment and other startup costs to establish Program of All-Inclusive Care for the Elderly (PACE) locations in rural, underserved areas.
The budget plan also provides $300 million for COVID testing in schools, $90 million for vaccinations and other important efforts.
The initiatives are contained in supplemental budget bills related to COVID-19, and adjustments related to closing the books on the state's most recently completed fiscal year.
The measures include money specifically to provide mental health resources at Oxford schools, where a tragic and deadly shooting occurred earlier this month. Other resources will be provided to support teacher recruitment, airports, rural transportation, and many other initiatives.
Brann, who serves on the House Appropriations Committee, has a key role in helping shape the investments covered in budget bills.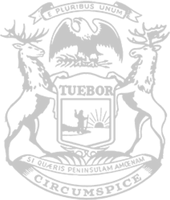 © 2009 - 2023 Michigan House Republicans. All Rights Reserved.
This site is protected by reCAPTCHA and the Google Privacy Policy and Terms of Service apply.