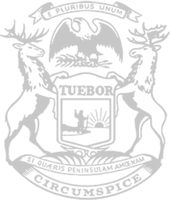 Rep. Brann named House Member of the Year by state Capitol news service
RELEASE
|
December 27, 2022
Rep. Tommy Brann was recently honored as the House Member of the Year by the Michigan Information and Research Service Inc.
MIRS, an independent Capitol news organization, described Brann as a "soft-spoken restaurateur who doggedly advocated for marginalized communities" during his tenure in the House of Representatives, which comes to an end this month.
Brann, of Wyoming, also successfully implemented a permanent and stable funding source for the secondary road patrol program – helping county sheriff departments patrol roads located outside of cities and villages. The new law initiated by Brann will dedicate a portion of liquor taxes already collected by the state to the road patrol program — $15 million in the first year, with the amount adjusted for inflation in future years. Taxes charged to consumers do not change.
Brann this year also authored laws that will include instruction on entrepreneurship in Michigan public schools, permit service dogs in training to get into public places, and raise the age for tobacco purchase to 21.
MIRS says the annual award is given to those who "exhibit effectiveness, impact and a high level of activity for the past calendar year."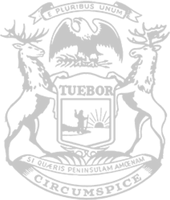 © 2009 - 2023 Michigan House Republicans. All Rights Reserved.
This site is protected by reCAPTCHA and the Google Privacy Policy and Terms of Service apply.