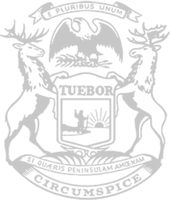 Rep. Brann votes in favor of plan supporting law enforcement, strengthening community relationships
Rep. Tommy Brann today continued his strong support for local law enforcement personnel and their work to keep people safe.
Brann voted in favor of House Bill 5522, a $368.5 million supplemental budget plan focused on public safety recruitment and retention, community outreach and equipment upgrades. The measure was approved by the House with bipartisan support and advances to the Senate for further consideration.
"I will always support the men and women who work so hard and sacrifice so much to protect us every day," said Brann, of Wyoming. "They've got very difficult, very stressful jobs – but they still do a great job. This 'Safer Communities' plan will help provide the equipment and resources they need. It's a chance to help the people who help us."
Brann specifically highlighted some of the key initiatives including:
Community policing: The plan provides $10 million to enhance and expand community policing programs to help foster better relations with local communities and law enforcement.
Law enforcement 'explorer' and job shadowing programs: The measure provides $10 million to expand programs that generate interest among school-age children in the profession and introduce them to all aspects of the job.
Police academy assistance programs: A $40 million investment will provide up to $20,000 per recruit for training, and an additional up to $4,000 to cadets so they can focus on their training. Brann noted this will make attending a police academy a more affordable option for many considering the profession.
In the wake of the tragic school shooting in Oxford, the revised House plan adds even more funding for school resource officers to work proactively with students and families – bringing the total to $50 million.
The overall plan is funded by one-time federal COVID relief and surplus state resources. It includes resources specifically for local law enforcement, firefighters and EMS, and other public safety personnel. The plan supports everything from mental health to equipment needs.
Brann chairs an appropriations subcommittee that includes oversight of funding for the Michigan State Police.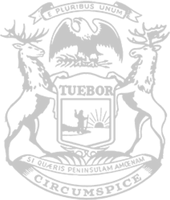 © 2009 - 2023 Michigan House Republicans. All Rights Reserved.
This site is protected by reCAPTCHA and the Google Privacy Policy and Terms of Service apply.