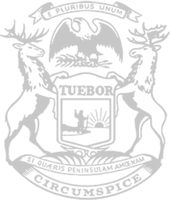 Rep. Damoose: New economic plan will help build industry in Michigan
RELEASE
|
December 20, 2021
State Rep. John Damoose today highlighted his support for a new economic development plan to support business investment and job creation in Michigan.
The governor signed the plan into law today after Damoose and fellow lawmakers approved the plan with bipartisan support last week.
The central piece of the plan, contained in House Bill 5603 and Senate Bills 769 and 771, will create the Strategic Outreach and Attraction Reserve (SOAR) Fund to provide crucial resources to support new business projects that create jobs in Michigan.
"We are standing up for Michigan workers and Michigan industry," said Damoose, of Harbor Springs. "This new economic development plan will provide a pathway for businesses in Michigan to grow and add new, well-paying jobs. Businesses outside the state will also be better able to open facilities and create jobs here."
Senate Bill 85, which was also signed into law, invests resources into the SOAR Fund to be used for future developments. State officials will then be able to negotiate with business leaders about possible developments, but the Legislature will need to provide additional authorization for the use of the SOAR Fund before resources support business projects. Economic development assistance can be provided through tools like tax incentives, site preparation and workforce training opportunities.
The requirement for further legislative authorization will ensure accountability to the people's representatives. Reporting requirements and clawback provisions will hold businesses to their job creation commitments, providing additional protection for the interests of Michigan taxpayers.
A final component of the plan, House Bill 4082, will ensure the governor cannot move economic development resources and use them for other purposes.
Future developments that could receive support from the new plan include potential projects in the automotive industry. Damoose said vehicle manufacturing plays a crucial role in all of Michigan, including Northern Michigan and the Upper Peninsula.
"Let's not forget that the automobile industry built Northern Michigan, too," Damoose said. "We play a key role in the manufacturing supply chain, and a huge portion of our economy relies on the automobile industry."
Damoose noted the importance of the Great Lakes and the Soo Locks for the transportation of manufacturing materials. The district Damoose represents includes Sault Ste. Marie.
"The Soo Locks are filled with ships going through for the automobile industry, carrying the iron ore needed to make our cars," Damoose said. "Protecting Michigan manufacturing is important everywhere in the state."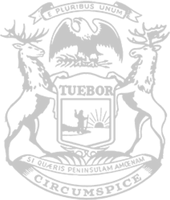 © 2009 - 2022 Michigan House Republicans. All Rights Reserved.
This site is protected by reCAPTCHA and the Google Privacy Policy and Terms of Service apply.