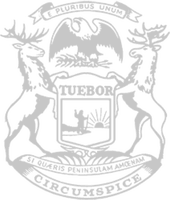 Rep. DeBoyer introduces election efficiency reforms amidst misguided Proposal 2 plans
State Rep. Jay DeBoyer has introduced bills helping Michigan's elections process run more smoothly and effectively while giving voters needed transparency.
DeBoyer's plans will require county clerks to notify the Secretary of State when a juror qualifications questionnaire is returned as undeliverable, or if the individual indicates an address different than the one the questionnaire was sent. The Secretary of State would then send a notice to the individual, if they're a registered voter, allowing them to verify or correct their information so it can be reflected accurately in the Qualified Voter File.
Another plan will require the Secretary of State to post on its website the names of each county, city and township clerk who is not current on their continuing education training – providing transparency for all Michigan voters who expect a fair and robust process.
The bills are part of a legislative package that updates standards and shores up how information in the Qualified Voter File is maintained.
"As a clerk with over a decade of experience overseeing this process, these are issues that people conducting our elections are facing and hearing about," said DeBoyer, of Clay Township. "Voters expect and deserve an elections process that is transparent and one where information is both well-maintained and accurate. Without that, we open ourselves up to distrust and the potential for fraud."
This week, DeBoyer voted against several additional elections-related proposals that go beyond what was contained within Proposal 2, which was approved during the November 2022 election. The plans being pushed by Democrats in the Legislature will put election security at risk, weaken signature verification and create different parameters for early voting across Michigan.
"The people of our state spoke. They already voted and said this is what we want," DeBoyer said when addressing the plans before the House on Tuesday. "But when we go back and do things like provide for digital signatures or expand forms of identification to include ones from entities with little to no vetting process, it weakens our ability to validate a legitimate voter. That ultimately erodes trust in our system. It shakes people's confidence with where we're going and makes it harder for those working our elections to deliver a reliable, accurate result."
DeBoyer's plans, House Bills 4873-74, have been referred to the House Government Operations Committee for consideration.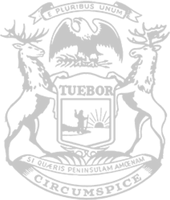 © 2009 - 2023 Michigan House Republicans. All Rights Reserved.
This site is protected by reCAPTCHA and the Google Privacy Policy and Terms of Service apply.