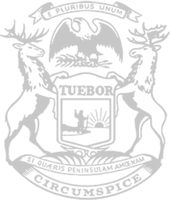 Rep. Hoitenga: Efficient use of taxpayer money under the microscope with separation agreement to former Whitmer official
House Oversight Committee member Michele Hoitenga, of Manton, today issued the following statement after the committee heard testimony from former Department of Health and Human Services Director Robert Gordon. The committee subpoenaed Gordon to speak on a $155,000 payment as part of a separation agreement following his resignation from Gov. Gretchen Whitmer's administration. The agreement originally included a non-disclosure provision, but it was later scuttled amid public outcry:
"Many people in northern Michigan who I represent have raised concerns over former Director Gordon being paid $155,000 in taxpayer money following his resignation from Gov. Whitmer's administration. This amount is a lot of money for people in my district – and they had very real concerns over how their hard-earned money was being spent.
"The House Oversight Committee gave those concerns the platform they needed and deserved by demanding Mr. Gordon appear before us to answer questions. It was important to know more about this separation agreement and payment and what went into it.
"I'm deeply concerned at the constitutional aspect of this agreement and payment based on what we heard. Someone in the former director's capacity can't receive these types of payments after their employment has ended if they do not have claims against the state. Mr. Gordon told us he had no such claims, which makes it troubling that this payment was awarded by the state.
"It is the Legislature's responsibility to ensure taxpayer money is used effectively and the state is spending efficiently. In this instance, it is my view that the administration did not use taxpayer money effectively – and we must work to ensure people have a government that is accountable to them."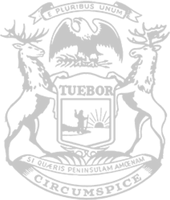 © 2009 - 2022 Michigan House Republicans. All Rights Reserved.
This site is protected by reCAPTCHA and the Google Privacy Policy and Terms of Service apply.