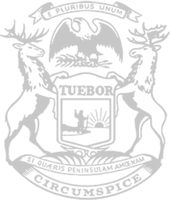 Rep. Hoitenga takes lead as legislators ask for investigation into COVID-19 nursing home policies
State Rep. Michele Hoitenga has formally asked for a federal investigation into the state's controversial COVID-19 policies that have put nursing home residents and staff in danger.
Hoitenga sent a letter to U.S. Attorney General Monty Wilkinson requesting an examination of Gov. Gretchen Whitmer's COVID-19 policies within Michigan's long-term care facilities, data used to craft directives and adherence to CDC/CMS guidelines while policy has been implemented.
"Representatives of people throughout Michigan have heard heartbreaking stories from those who have loved ones and friends in nursing homes during the ongoing COVID-19 pandemic," Hoitenga writes in the letter. "For months, they have been worried for the health and safety of these individuals.
"From very early on, we knew this virus impacted our elderly population more seriously than younger people. We had the science on who this virus was more likely to impact. And there were numbers to show that. But Gov. Whitmer went forward with a plan that put patients who had tested positive for COVID-19 into nursing homes with healthy residents who could be easily exposed and infected. We do not have the reasoning for this decision or the data that supported it – and people deserve to have this information from their decision-makers."
The U.S. Department of Justice previously announced in August 2020 that it was looking for data from Whitmer and three other governors who issued orders in their states that may have resulted in the deaths of nursing home residents. The letter continues work to get this data, as well as other relevant information within COVID-19 nursing home policies and procedures.
Following a Michigan Supreme Court order that limited Gov. Whitmer's ability to extend emergency declarations, Department of Health and Human Services Director Robert Gordon issued COVID-19 health orders that largely mirrored the original emergency orders from Whitmer. These orders included COVID-19 policies related to nursing homes.
Gordon recently resigned, and it was disclosed he signed a separation agreement with the administration worth more than $155,000 in taxpayer money. The letter asks for additional information on the agreement, as well as Gordon's critical role in crafting statewide health orders.
"The people of Michigan – including those who have had a friend or relative inside of these facilities during a deadly pandemic – deserve to know what went into these decisions," Hoitenga said. "This is what we are trying to facilitate through our work with the attorney general. People deserve answers."
Over 5,500 long-term care facility residents across Michigan have died from COVID-19, according to the Department of Health and Human Services. This total includes over 4,100 people in skilled care nursing homes. An additional 70 long-term care facility staff members have also died from COVID-19 across the state.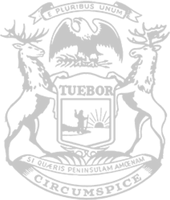 © 2009 - 2022 Michigan House Republicans. All Rights Reserved.
This site is protected by reCAPTCHA and the Google Privacy Policy and Terms of Service apply.