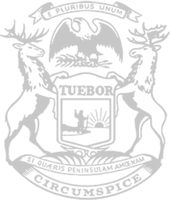 Rep. John Roth highlights advancing funding for various Northwest Michigan projects
State Rep. John Roth today voted for planned recreational upgrades throughout Northwest Michigan that he worked to secure in the Legislature.
Within House Bill 4238 is grant funding for:
Acquisition of Jaxon Creek Headwaters – 160 acres of forestland which includes the headwaters and a quarter mile of Jaxon Creek, a popular cold-water trout stream;
Development of a new trailhead along US-131 connecting to the North Country Trail and Iron Belle Trail route through Kalkaska;
Development of water access to Crystal Lake using boardwalks, an overlook, a seasonal dock, and kayak launch to provide access to the lake. The site will be improved with a picnic area, benches, signage, and more.
"Northern Michigan is truly the pinnacle of what our state has to offer, perfectly showcasing the blending of human recreation and the gratification of our natural resources with a deep appreciation for the environment and its biodiversity," said Roth, of Interlochen. "These vital upgrades will attribute to just that, and make our unique region an even better place to visit and live. I am proud to fight for opportunities and investments to enhance our communities, and will continue doing so."
Money in the Natural Resources Trust Fund comes from revenues generated by the development of minerals on state land – not taxpayer money – and is distributed on an annual basis in partnership with local governments. The money must be used for land acquisition or recreational development projects, according to the Michigan Constitution. The trust fund program dates back to the 1970s.
The recommendations within HB 4238 advance to the Senate for further consideration.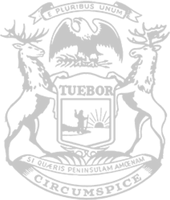 © 2009 - 2023 Michigan House Republicans. All Rights Reserved.
This site is protected by reCAPTCHA and the Google Privacy Policy and Terms of Service apply.