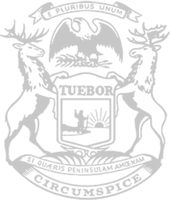 Rep. Markkanen helping U.P. drivers pay less at the pump
Legislation would suspend state's gas tax for six months, lower costs
State Rep. Greg Markkanen has co-sponsored an advancing plan that will provide people across the U.P. with real relief in the face of surging gas prices.
House Bill 5570 establishes a six-month suspension on the state's gas and diesel fuel tax of roughly 27.2 cents for every gallon starting April 1. The adjustment comes as inflation deals devastating blows to the budgets of hard-working people, families and seniors on fixed incomes. In addition, President Joe Biden announced Tuesday the United States is banning all energy imports from Russia, which is set to make worse record-high national gas price averages.
"These massive increases are impacting everyone – especially those with long commutes to work, parents who are driving their kids to and from school every day and seniors who have budgeted their savings and have no ability to keep up with surging costs," said Markkanen, of Hancock. "It's also going to impact northern Michigan's tourism industry, as people will be less inclined to travel heading into the summer months with gas prices as high as they are.
"I am committed to finding ways to put more money back into the pockets of people across the western U.P. This plan accomplishes that goal." 
Gov. Gretchen Whitmer recently called on Congress to approve legislation to suspend the federal gas tax, but the Legislature's approach to the state's gas tax would provide more savings to more people over the six-month period and an estimated $750 million combined overall. With the current fuel tax rate, purchasing 25 gallons of gas per week costs the average driver $6.80 in Michigan gas tax. Whitmer's proposal to temporarily lift the federal gas tax would only save drivers $4.60 on the same amount of gas. The average driver would immediately see 39 percent more tax savings compared to a federal gas tax suspension.
Markkanen also voted today in support of a resolution calling on Gov. Whitmer and Attorney General Dana Nessel to stop their efforts to shut down Line 5, which transports propane and other fuel to northern Michigan. Markkanen said it is crucial to safely develop and maintain energy independence so massive, sudden cost increases do not continue to impact hard-working people across the state.
#####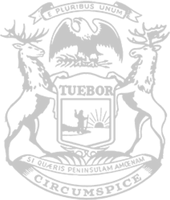 © 2009 - 2022 Michigan House Republicans. All Rights Reserved.
This site is protected by reCAPTCHA and the Google Privacy Policy and Terms of Service apply.