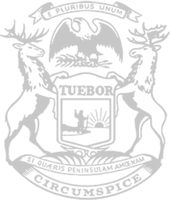 Rep. Markkanen: Infrastructure investments will provide crucial boost for U.P.
State Rep. Greg Markkanen, of Hancock, today voted to advance a massive infrastructural commitment that will help people, workers and small-business owners across the U.P.
The $4.7 billion plan contained within Senate Bill 565 will tend to aging facilities and infrastructure, spur community and economic development, provide access to safe drinking water, ramp up technology to meet today's needs, and more.
"This plan moves our state and our region forward," Markkanen said. "I frequently hear from people who say Michigan needs to do more for road repairs from driveway to highway, and the state needs to do a better job providing people in rural areas with high-speed internet in today's technological world. This plan is a commitment that acts on those concerns."
Markkanen underscored a total of $250 million to expand broadband into more Michigan communities and tackle a growing issue of people and small businesses in rural areas not having reliable access to high-speed internet.
"During COVID-19, we saw many small businesses do more sales online. We saw remote learning and other things where the internet was a critical piece of everyday life," Markkanen said. "It is imperative to get this technology to all corners of the state. Michigan will be stronger going forward because of it."
Markkanen also touted a total of $712 million for continued clean water grant and loan program funding. The program, which has assisted with several projects in the western U.P., will work to protect public health, fix failing septic systems, test the viability of existing infrastructure and other needs.
"I have seen the positive impacts these types of grant programs can have on our communities," Markkanen said. "They help provide people with safe drinking water and create less administrative burden for communities who are looking to green light improvements or perform basic upkeep for residents. I am pleased to see these vital efforts continue."
Another $500 million will go toward rent and mortgage assistance to help those struggling to make ends meet in the face of rising costs. In addition, a total of $380 million will go toward road and bridge repairs – as the plan improves streets, highways and other infrastructure people rely on every day without increasing taxes or tacking on debt.
#####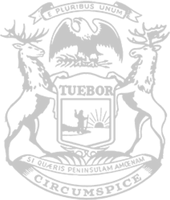 © 2009 - 2022 Michigan House Republicans. All Rights Reserved.
This site is protected by reCAPTCHA and the Google Privacy Policy and Terms of Service apply.