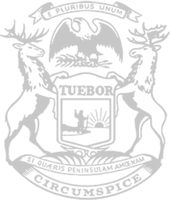 Rep. Meerman announces upcoming office hours, new 89th House District contact information
RELEASE
|
December 12, 2022
State Rep. Luke Meerman (R-Coopersville) today announced he will hold his first office hours as representative of Michigan's new 89th House District, which includes the townships of Allendale, Blendon, Chester, Polkton, Tallmadge, Wright, and the City of Coopersville in Ottawa County, the townships of Egelston, Fruitport, Moorland, Ravenna, and Sullivan in Muskegon County, as well as part of the township of Tyrone in Kent County.
Meerman currently serves as representative for the 88th district, but due to redistricting, will soon represent the people of the new 89th district beginning Jan. 1.
Office hours will take place throughout the month of December at the following times and locations:
December 17
From 8 to 9 a.m. at the Delly Belly Bakery located at 288 Main St. in Coopersville
December 19
From 8 to 9 a.m. at Fruitport Village Inn located at 340 3rd Ave. in Fruitport
From 10 to 11 a.m. at Murphy's Family Restaurant located at 4963 Lake Michigan Dr. in Allendale
"I am looking forward to this opportunity to meet with both my new constituents and those I continue to represent," Meerman said. "Heading into the new legislative term, it's important that I know each and every concern of my West Michigan neighbors who sent me to stick up for them at the capital."
Throughout his time in office, Meerman's legislative priorities have included reducing tax burdens on working families and seniors, improving school safety, standing up for the agricultural industry, and fighting for improved government transparency while reigning in mandates made by unelected bureaucrats.
Those who are unable to attend office hours but would like to express concerns or ideas with the representative may contact his new office starting Jan. 1 at a new phone number, 517-373-0838, or by email at LukeMeerman@House.MI.gov.
###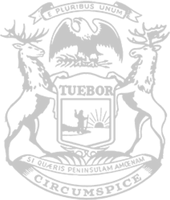 © 2009 - 2023 Michigan House Republicans. All Rights Reserved.
This site is protected by reCAPTCHA and the Google Privacy Policy and Terms of Service apply.