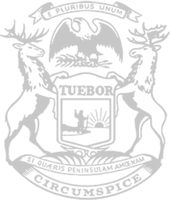 Rep. Meerman urges governor to reconsider proposed cuts to education funding
Governor proposes education cuts despite state's massive budget surplus
State Rep. Luke Meerman today issued a letter urging Gov. Gretchen Whitmer to fund every public school student equally, whether in a traditional public school, a public charter school, or an online public charter school.
There are 150,240 students attending public charter academies and 21,200 students enrolled in online charter schools. Together, this student population encompasses approximately 10% of Michigan's total K-12 student population.
In February, the governor presented her fiscal year 2024 budget recommendations to the House Appropriations Committee. Meerman said he was disappointed that her plan included a 20% per-pupil reduction for children who attend online cyber schools. There was not a similar cut, however, in per-pupil funding for children attending school online through a traditional public school. The governor's proposed education cuts come as Michigan's state budget surplus nears $10 billion.
Public cyber schools often serve diverse, vulnerable students with special needs, such as compromised immune systems, mental health conditions, and other factors that prevent them from being educated in person. Many students transition to cyber schooling to escape being bullied at school.
"Cyber schools are a lifeline for some of our state's most vulnerable kids," Meerman said. "What the governor is proposing will disenfranchise children who have already been through so much. Every child deserves equal investment from the state, no matter where or how they attend school. Our education budget should reflect that."
Cyber schools incur costs just like brick-and-mortar schools. They need proper funding to cover everyday costs, such as supplying and maintaining computers, webcams and headsets, obtaining online security measures to keep kids safe, reserving testing facilities, providing professional development for staff, procuring digital curriculum, and more.
Meerman said the governor's initial budget recommendations are only the first step in the state's lengthy budgetary process. Republican legislators will work to prevent the governor's proposed cuts to cyber student funding from being included in the final budget.
The letter Meerman sent to the governor's office can be read here.
###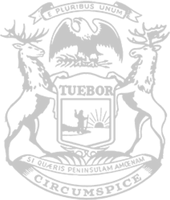 © 2009 - 2023 Michigan House Republicans. All Rights Reserved.
This site is protected by reCAPTCHA and the Google Privacy Policy and Terms of Service apply.