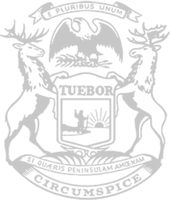 Rep. O'Malley: Continuance of child tax credit pivotal for people across northern Michigan
RELEASE
|
December 20, 2021
Legislator calls on Congress to act immediately
State Rep. Jack O'Malley, of Lake Ann, today called on Congress to work together to extend a vital program for families in northern Michigan.  
The expanded child tax credit, approved this spring as part of the American Rescue Plan, has allowed people with kids to reduce their tax liability and receive monthly payments instead of an annual lump sum.
The credit went up to $3,600 for children under the age of 6 and $3,000 for children between the ages of 6 and 17. Previously, families received $2,000 for children 16 and under.
If the credit plan is not renewed by Dec. 28, a break in payments made through the Internal Revenue Service would likely occur.
"We need Congress to set aside their differences and think about what's best for our children and families across the country," O'Malley said. "I have worked across the aisle with a governor from a different party to get things done with common ground on child care – as have other legislators throughout the year. Washington, D.C. should follow Michigan's lead and keep this initiative going. Many people I have talked to said it's had a profound impact on their pocketbooks and given them more stability."
According to the Columbia University Center on Poverty and Social Policy, child poverty rates have been reduced by as much as 28 percent with the expanded credits. If the plan is renewed, it could cut child poverty by as much as 40 percent in a typical year, according to some estimates.
O'Malley has been instrumental in developing needed child care reforms for Michigan during the current legislative term. He has spearheaded legislation increasing the number of children that an in-home care provider can receive if it meets certain criteria, which expands available spots for families. Other measures he is helping guide through the Legislature include developing a safe path for providers to locate in multi-use buildings to expand access to where families live and work, as well as enhanced reporting and safety concepts.
O'Malley was joined by Gov. Gretchen Whitmer and several House legislators in June when unveiling the plans.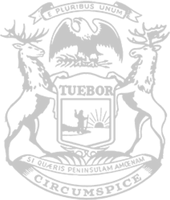 © 2009 - 2022 Michigan House Republicans. All Rights Reserved.
This site is protected by reCAPTCHA and the Google Privacy Policy and Terms of Service apply.