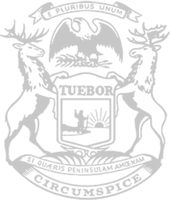 Rep. Jack O'Malley represents the 101st District in the Michigan House.
Rep. O'Malley issues statement on infrastructure progress in Michigan
RELEASE
|
December 22, 2021
State Rep. Jack O'Malley, of Lake Ann, today issued the following statement after the Whitmer-Gilchrist administration highlighted 2021 accomplishments on infrastructure. O'Malley chairs the House Transportation Committee:
"It's a good thing Santa Claus travels by air, because far too many local roads in Michigan are still in disrepair and Gov. Whitmer has done little to get our local communities what they need. The facts on the ground don't match the political chest thumping and supposed progress being promoted.
"The governor chose to bond for roads, which saddles future generations with costs and only fixes lane miles on a handful of state highways with higher volumes of traffic. People I talk to wonder about the potholes on the roads from driveway to highway – which they use to go to work, pick up groceries or take their kids to school. They're still waiting for those roads to improve.
"Instead of going to impatient tax and spend initiatives, I worked in a bipartisan fashion during the previous legislative term to provide local officials with more flexibility to fix roads. These proposals encouraged more collaboration and different spending structures between state and local officials to increase the efficiency and effectiveness of repairs.
"We still have a long way to go to deliver effective local infrastructure, and it's going to take more than simply shunting federal dollars like always and expecting the problem to magically go away."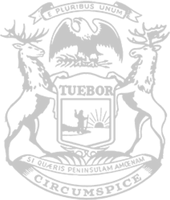 © 2009 - 2022 Michigan House Republicans. All Rights Reserved.
This site is protected by reCAPTCHA and the Google Privacy Policy and Terms of Service apply.