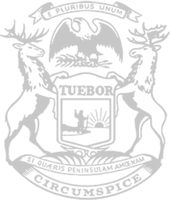 Rep. Sue Allor: Plenty of work still to be done despite Gov. Whitmer's State of the State address
In response to the governor's annual State of the State, Rep. Sue Allor (R-Wolverine) issued the following statement:
"I'm very encouraged to see the governor pushing for a repeal of the pension tax. This is a matter my colleagues and I have been working on for several years now. Although it's a step in the right direction, for many of our Michigan retirees they would have probably like to have seen this done sooner, rather than when it was politically expedient during an election year.
"I am disappointed, however, that the governor did not discuss access to reliable health care, or the burdens of living in rural areas of our state in greater length during her address. It is far more difficult to access reliable health care in rural areas of our state than it is in urban areas.
"Gov. Whitmer vetoed Senate Bill 1185 in 2020 that would have created the 'Pandemic Health Care Immunity Act' to provide protection from additional liability for health care workers and facilities during a state of emergency. She even banned all 'elective' medical procedures during the first several months of the COVID-19 pandemic, which has now caused some illnesses to become more serious because they went untreated for too long.
"I also want to highlight the governor's veto of a bipartisan plan to expand access to broadband internet in rural Michigan communities. House Bill 4210 and Senate Bill 46 would have authorized tax exemptions for new broadband equipment that increases internet service in rural and underserved areas. Both bills passed the Legislature with bipartisan support, only to be vetoed by the governor.
"The governor needs to do better. I can only hope her 2022 News Year's resolution is to work with the Legislature – not against it.
####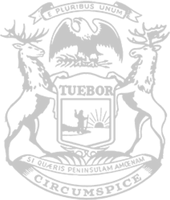 © 2009 - 2022 Michigan House Republicans. All Rights Reserved.
This site is protected by reCAPTCHA and the Google Privacy Policy and Terms of Service apply.