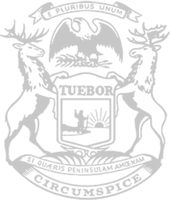 Rep. VanWoerkom helps unveil bipartisan reforms to improve access to child care
Rep. Greg VanWoerkom today unveiled a bipartisan plan to help Michigan families find more affordable, high quality licensed child care.
VanWoerkom was joined by several colleagues in the Michigan House, Gov. Gretchen Whitmer, and child care providers at a press conference announcing the plan. Bills will be introduced soon.
"Lack of affordable child care was one of the state's biggest workplace issues even before the COVID-19 pandemic," said VanWoerkom, of Norton Shores. "As we transition from the pandemic, it's an even bigger concern – child care is front and center in getting our state back to normal. Michigan needs to get this right – for now, and for our state's future.
"We have a highly educated and talented workforce, including many women, sitting on the sidelines – not because they don't want to work, but because they've done the math sitting at the family table and determined it doesn't make financial sense to work. That's why we are introducing this legislative package – it listens to families and providers, and it breaks down the barriers they are facing every day. This plan will make it easier for providers to open new child care facilities, provide more choices for families, and provide more options for each individual child."
Many of the proposals reflect a work group consisting of legislators, child-care providers and Gov. Whitmer's administration that was created at the beginning of the 2021-22 legislative term.
The plan:
—Expands access to child care. A safe path for child care providers would be established to allow location in multi-use buildings, helping provide service options closer to home or work for many Michigan families. Home-based providers with proven records of success would be able to care for additional children. An innovative contract model would improve access and appropriately address costs of infants and toddlers in areas that now don't have enough providers to meet demand – so-called 'child care deserts.'
–Provides better information for families. Access to health and safety records of providers would be allowed to be shared online.
–Expands support for child care providers. Child care networks would be established to serve as 'one-stop shops' for child care providers to access valuable business supports.
–Cracks down on bad actors. Child care provider applicants would have to disclose ownership interests and partners, closing a loophole that currently allows bad actors to restart a business after their license has been revoked. The bill, sponsored by VanWoerkom, would help ensure quality care by preventing providers with a history of poor performance from gaming the system.
State research shows 75 percent of children in Michigan live in areas with limited access to licensed child care. More than 30 percent of family and group homes have closed since 2010. In addition, 10 Michigan counties do not currently have licensed slots at centers that serve children younger than 30 months.
VanWoerkom has led efforts to improve access to child care throughout his tenure in the Michigan House.
A budget plan approved by the Michigan House includes $2.2 million to expand the Child Care Facilitator Pilot championed by Rep. VanWoerkom, and reflected in Gov. Whitmer's executive budget recommendation. The "tri-share" plan involves employers, employees and the state splitting the costs of child care with coordination provided by localized facilitator hubs. The program will recruit and partner with employers to help employees find affordable child care.
"Quality child care engages the parent, the provider, the employer and the community," VanWoerkom said. "When all of those groups have skin in the game, there is accountability which will improve outcomes for our children."
The House also has approved $1.4 billion in federal COVID assistance to boost child care.  The plan includes funding to temporarily increase provider reimbursement rates, provide support grants, and increase the income eligibility threshold, among other components.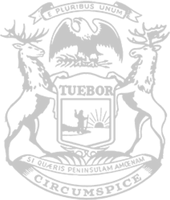 © 2009 - 2022 Michigan House Republicans. All Rights Reserved.
This site is protected by reCAPTCHA and the Google Privacy Policy and Terms of Service apply.