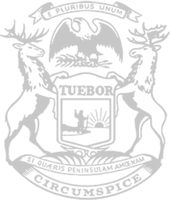 Rep. VanWoerkom: Michigan will honor fallen Muskegon County deputy with highway designation
Rep. Greg VanWoerkom's proposal to honor a Muskegon County Sheriff's Department deputy who died in the line of duty in 1995 has been signed into state law.
A portion of M-120 will be designated as the Deputy Ernest W. Heikkila Memorial Highway. The stretch of highway named in his honor will run between E. Bard Road and 4th Street.
Heikkila died when his cruiser was hit by a truck while responding to a vehicle accident on Feb. 15, 1995. He was 50 years old at the time of his death, survived by a wife, son and two daughters.
Heikkila served with the Muskegon County Sheriff's Department for 20 years. Prior to that, he served in the Navy. Heikkila was heavily decorated for his service and bravery, including after he was shot in the line of duty in 1985.
"When we lost Deputy Heikkila, we lost a man who never shied away from doing the right thing in the face of danger," VanWoerkom said. "We lost a dedicated and brave public servant who put the safety of his community above his own. It would be difficult to find anyone more deserving of this honor. I am hopeful this highway designation will serve as a lasting memorial and tribute to a man who made the ultimate sacrifice for Muskegon County."
House Bill 4053 was signed into law by Gov. Whitmer this week.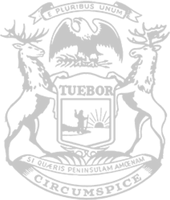 © 2009 - 2022 Michigan House Republicans. All Rights Reserved.
This site is protected by reCAPTCHA and the Google Privacy Policy and Terms of Service apply.