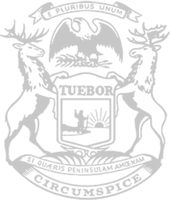 Reps. Johnson, Fink leading efforts to advance government transparency measures
The Michigan House today unanimously approved a plan from State Reps. Steve Johnson and Andrew Fink to make legislative agencies, state employees and officials more accountable and transparent to the people they serve.
House Bill 4920, sponsored by Johnson, requires public disclosure of sexual harassment settlements between state legislators and staffers. A similar proposal from Fink, HB 5281, requires the same disclosure of sexual harassment settlements with staffers and elected officials in the executive branch.
These transparent measures come on the heels of multiple reported instances of legislators both at the state and federal level who have used nondisclosure or confidentiality provisions in settlement agreements following sexual assaults or documented harassment. The Michigan House has led on the issue during the current legislative term – improving policies to prohibit the use of separation agreements with employees that prevent them from disclosing factual information regarding alleged unlawful conduct, including harassment.
"The public should have a right to know when their elected officials are involved in this type of behavior – especially when taxpayer dollars are being used to keep people quiet," said Johnson, of Wayland. "We need to get these provisions into law. Faces change in the Legislature and with that can come policy and procedural changes where things like this can be swept under the rug. Putting this into law ensures greater transparency in state government going forward."
"The people of Michigan need to know when their elected officials are involved in sexual misconduct settlements," said Fink, of Adams Township. "Our state government should be as transparent as possible – especially when taxpayer dollars are being used to silence those who bring up harassment and assault allegations."
HBs 4920 and 5281 now advance to the Senate for further consideration.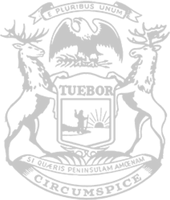 © 2009 - 2022 Michigan House Republicans. All Rights Reserved.
This site is protected by reCAPTCHA and the Google Privacy Policy and Terms of Service apply.