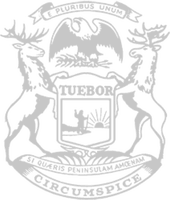 State Rep. Joe Bellino issues statement on new deer harvest reporting requirements
RELEASE
|
September 15, 2022
"I am urging the Natural Resources Commission to rescind new deer harvest reporting requirements, which I believe are unjust. These mandatory requirements include criminal penalties for those who fail to comply. I am sympathetic to the need for deer population monitoring, but the seven unelected members of the NRC simply do not have any right to enforce criminal penalties.
The separation of powers exists in our state's governmental framework to ensure the citizens of Michigan have a voice when laws are written – the commission's overreach blatantly ignores the rule of law.
This government overreach by the commission goes too far. People throughout the communities I represent have serious concerns about the new mandate – and I agree with them. The requirements demand excessive personal information from sportsmen, more than is needed by the DNR to monitor the harvest. Furthermore, the assumption that sportsmen deep in Michigan's vast, desolate forests during their hunting trip will have access to a reliable internet or phone connection, and know their exact coordinates at the time of their harvest is absurd.
This mandate will only exacerbate the decline in hunting that has occurred in our state in recent decades. We should be working to attract hunters, not institute additional regulatory burdens that discourage participation in Michigan's deer hunting season.
I hope the commission will consider rescinding these new requirements.
Sincerely,
State Rep. Joe Bellino
###
Rep. Bellino represents Michigan's 17th House District, which covers portions of Wayne and Monroe counties.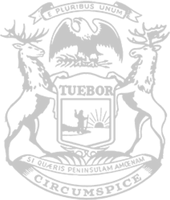 © 2009 - 2023 Michigan House Republicans. All Rights Reserved.
This site is protected by reCAPTCHA and the Google Privacy Policy and Terms of Service apply.