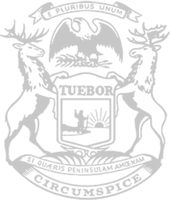 Rep. Outman supports statewide infrastructure plan that passes state House
Rep. Pat Outman today voted in favor of a historic plan in the House to fix roads, protect drinking water, upgrade parks and make other important improvements to state and local infrastructure.
"My colleagues and I put forth a comprehensive plan to benefit all of Michigan," said Outman, of Six Lakes. "These measures will help ensure Michigan's foundations are strong for generations to come."
Components of the $4.8 billion plan, which was approved by the House, include:
Safe, clean drinking water: A nearly $2 billion investment will help provide safe drinking water and "clean water" grants in Michigan communities – combatting PFAS, replacing lead pipes in Benton Harbor and other communities, establishing "healthy hydration" centers in schools, and improving sewer systems.
Road and bridge repairs: More than $380 million will assist state and local projects across the state. Additional resources will support airports and other transportation projects.
Parks and recreation: A $250 million investment will improve state parks and an additional $200 million will benefit new local parks projects.
Technology and energy: A $250 million investment will boost access to the broadband internet needed for work, school and everyday life. A $25 million investment will make low-carbon energy options like natural gas more widely available.
Community support and development: Local communities would receive $322 million in COVID relief and $46 million to protect against falling revenue that impacts critical local services. There is also $35 million for a failing septic system loan program. More support would be provided for affordable housing, along with mortgage and rent assistance.
In addition, a plan including measures to stabilize and improve service at Michigan's struggling Unemployment Insurance Agency passed the House today. An additional $100 million investment will help offset fraud and bolster the benefits trust fund, which fell from above $4.5 billion to under $1 billion during the pandemic. The new investment comes in addition to the $150 million deposit approved by the Legislature in January.
The measures, Senate Bill 565 and House Bill 5525, will soon advance to the governor for her expected signature.
###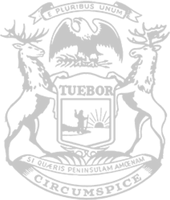 © 2009 - 2023 Michigan House Republicans. All Rights Reserved.
This site is protected by reCAPTCHA and the Google Privacy Policy and Terms of Service apply.